In Poland, Christmas Eve dinner (called Wigilia) is the one of the most important celebrations of the year. Wigilia is celebrated with the closest family and traditionally includes 12 dishes. Although the dinner and the dishes may vary slightly between regions and families, meat is never served.
What specialties should you try during the holiday season in Kraków? Here are our suggestions.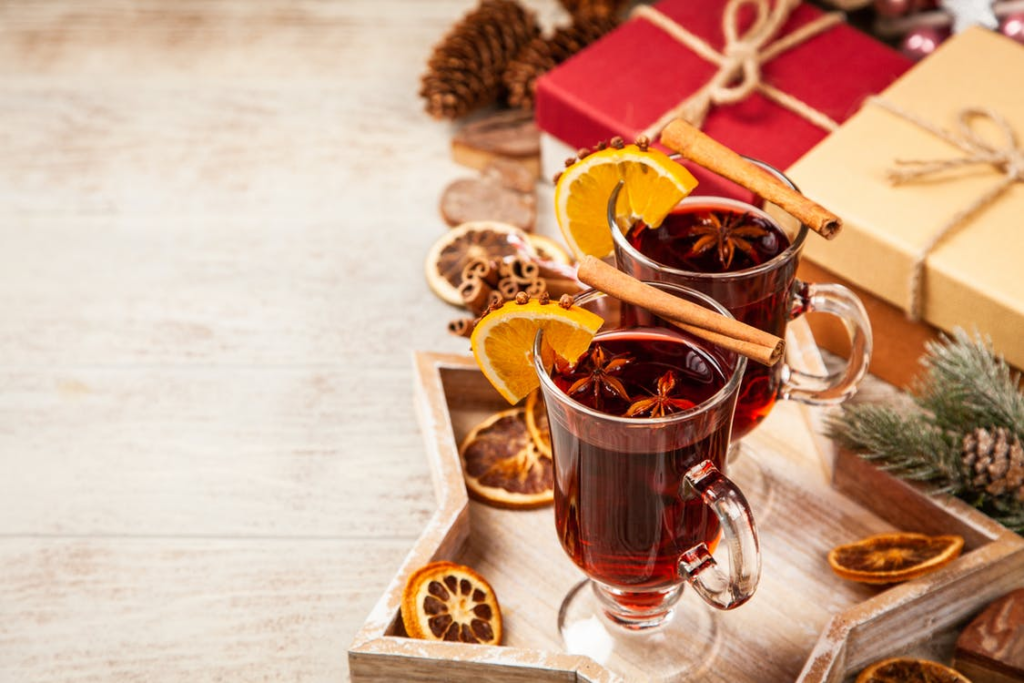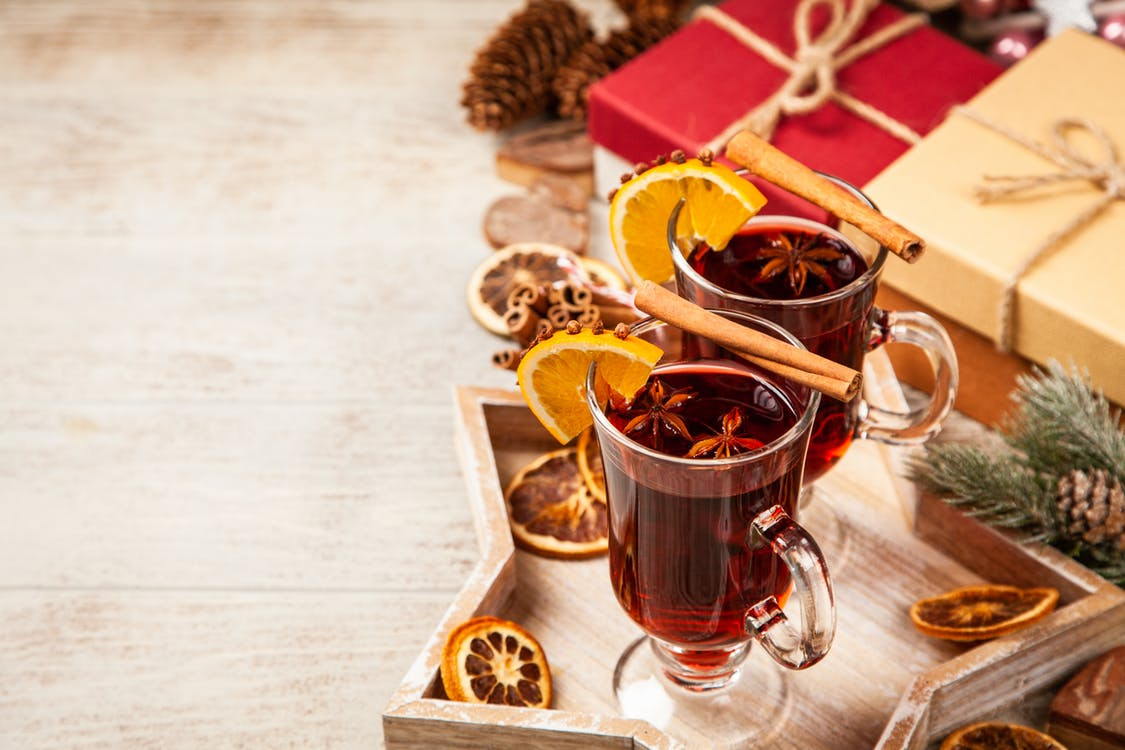 Christmas in Kraków – the roots
Regardless of regional or family traditions, every Christmas supper begins with a wafer called opłatek. Before sitting down to enjoy the Wigilia meal, guests pass around a wafer. The vast majority of residents of Malopolska follow the principle that there should be exactly 12 dishes on the Christmas table. It is important to at least take a bite of each as it is expected to bring luck for the next 12 months. For Catholics, the 12 dishes symbolize the 12 apostles of Jesus. The evening of December 24th is also a fast period throughout Poland, so the dishes served do not contain meat.
In some earlier times, Christmas dinner was prepared primarily from stocks accumulated in the autumn. It is not surprising, therefore, that many silage, dried fruits and mushrooms, nuts and groats could be found there. In the houses of peasants, relatively cheap and simple dishes prevailed. On the other hand, bourgeois and court kitchens served dishes that no good restaurant would be ashamed of to this day. However, the tradition of using the ingredients that gave birth to the field, garden and forest during the Christmas supper remained the same for everyone and for many people meant ensuring their abundance for the upcoming new year.
Christmas Eve in Kraków – get to know traditional Christmas dishes
Traditionally, the Christmas supper begins with a warm soup. As in most regions of Polish, red borscht (barszcz czerwony) with mushroom dumplings (uszka) is most served most served in Malopolska. Some families, however, also serve other soups: sour soup prepared on fish or mushroom broth, mushroom soup with pasta or pea soup. On the Christmas table the following are also found often:
cabbage with peas
dumplings with cabbage and mushrooms
beans with prune
mushroom patties
pierogi with dried mushrooms
kulebiaka with cabbage and mushrooms
rice chops with mushroom sauce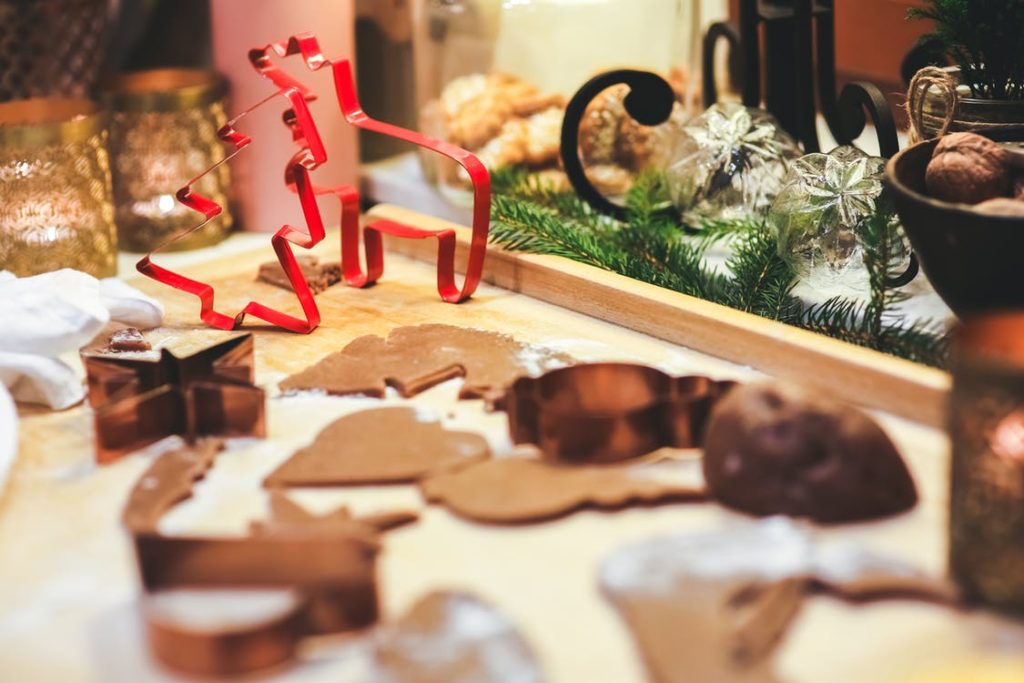 Malopolska's Christmas dinner cannot exist without carp – a famous Polish fish with delicate taste and impeccable freshness. In Kraków it can be prepared in many ways, but the most popular is fried carp or carp prepared using a Jewish recipe – in jelly with onions, raisins and nuts. Christmas dishes are also served with a sweet fruit beverage called kompot – a mixture of dried prunes, apples, figs and apricots.
Sweet treats during holidays in Kraków
Sweet dishes are also very important. Holidays in Kraków cannot exist without dried fruits that can include plums, pears and apples and in some regions are referred to as susorki iwkowskie. These fruits are added to dumplings served with melted butter or honey combined with ginger and gingerbread spices.
Another dessert often served are noodles with poppyseeds or the traditional kutia. This dessert is made from wheat, oil cake, honey, nuts and dried fruits. Today, in those desserts can additionally include candied orange peel, dried figs or pineapple.
It is impossible not to mention cakes. The most popular Christmas pastry in Kraków is makowiec – a poppyseed-based treat made from a yeast dough folded into 4 layers, between which there is a peanut cream or jam and candied fruits. Although this cake is not one of the easiest to make, many households still do not give up preparing it.
Christmas Eve in a hotel for those interested in old Polish traditions
Traveling during Christmas time and visiting Christmas markets are becoming increasingly popular among many people. By visiting these markets, you can experience the best of the holiday season all in one trip. Proponents of such travel often seek new impressions, and often want to experience the customs of other Polish regions or the world. One of them is, for example, Christmas Eve at a hotel in the form of a gala dinner with an extensive menu. If you are planning a holiday in Kraków at the last minute, you can stay at the boutique Grand Ascot Hotel, which thanks to its excellent location is a great starting point for many attractions in Kraków and the surrounding areas.
Check also: Mysterious places in Krakow worth visiting