Grand Ascot means prestige
Your place in the heart of Krakow
By choosing Grand Ascot, you can always expect a great atmosphere and friendly service. You will stay at an elegant, modern hotel of the highest standard, where the comfort and well-being of the guests are our top priorities. The hotel is located on a quiet, charming street in the very heart of Krakow. The location guarantees that you will always be at the centre of events, while the noise of the vibrant city will not disturb your relaxation.
Guests arriving by car may use paid underground parking.

We offer
Top standard
The Grand Ascot Hotel is a boutique facility of the highest standard. It combines elegance with modernism, thanks to a fusion of a historical, renovated town house with a new contemporary building. The stylish interior and comfortable rooms guarantee a comfortable stay. In your free time, you may find relaxation in the sauna or the well-equipped gym.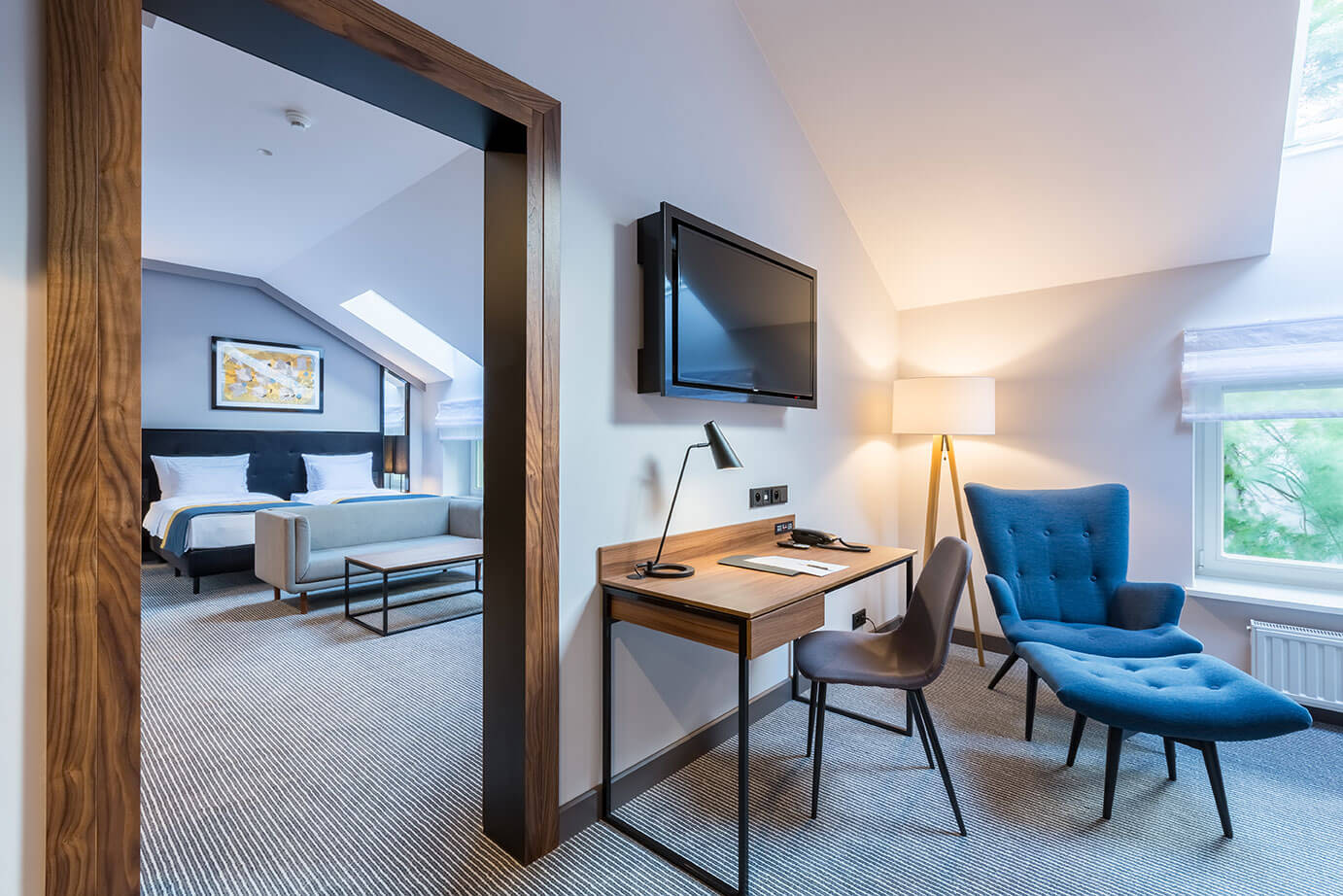 Exceptional
Location
The Grand Ascot Hotel is located on a quiet, charming street in the very heart of the historic centre of Krakow. Our perfect location will save you time and allow you to easily arrange your meetings with family and friends. The main tourist attractions, such as the Main Square, Sukiennice hall or Wawel Royal Castle, are just within your reach, and the magic of the Old Town and the unforgettable spirit of Krakow can be experienced already at the doorstep of the hotel.
Main Square – 600 m
Wawel Royal Castle – 1.3 km
Krakow Central Station – 1.5 km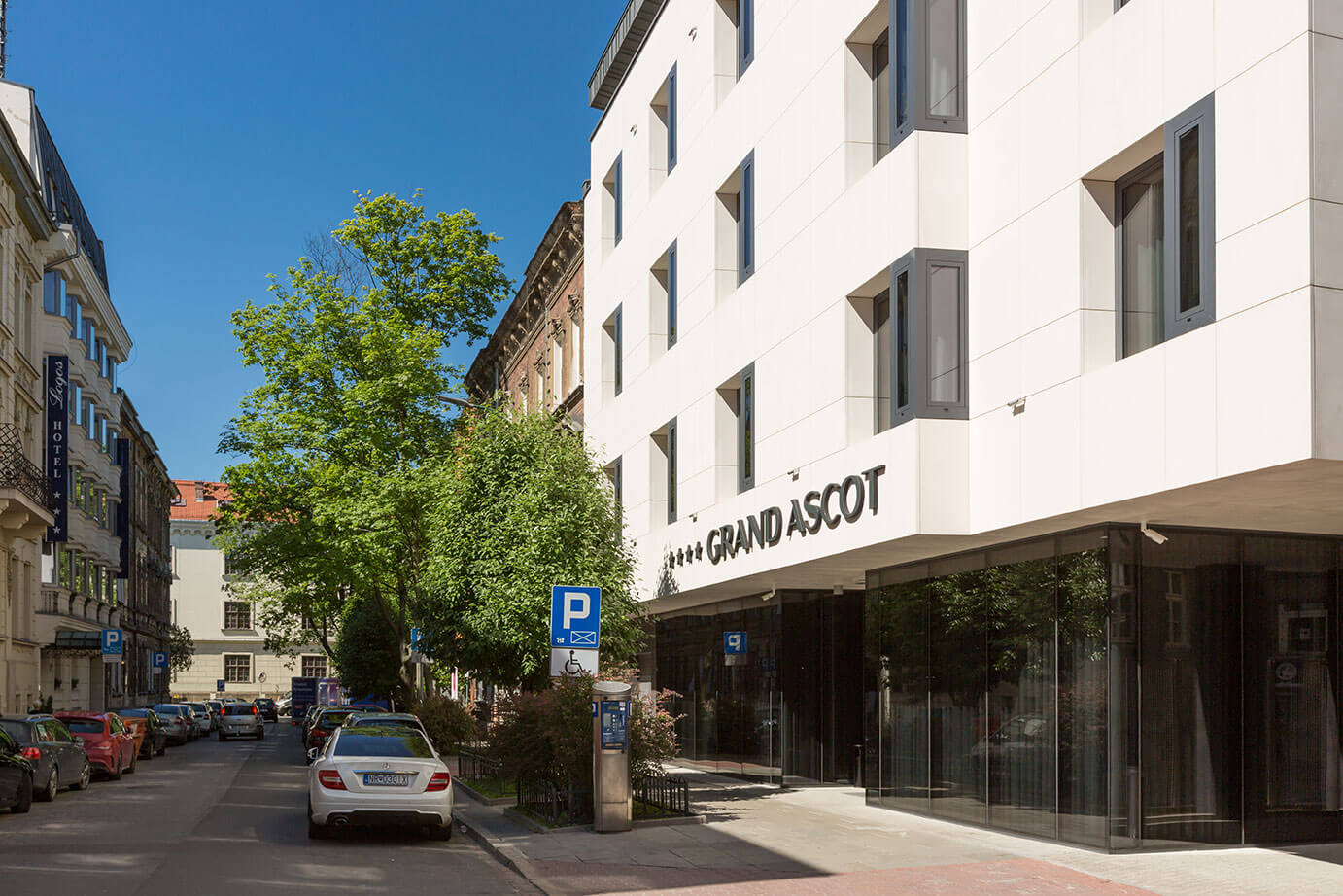 Grand Ascot Hotel means…
Best service
The staff at Grand Ascot will make every possible effort to ensure that you feel special and that your stay at our hotel meets all your expectations. We will offer you comfortable, clean rooms and delicious meals. We would be happy to help you arrange your leisure time in Krakow and its vicinities so that you do not miss any major events. We can organise your excursions and tickets to popular attractions, suggest places worth visiting and recommend enjoyable evening attractions.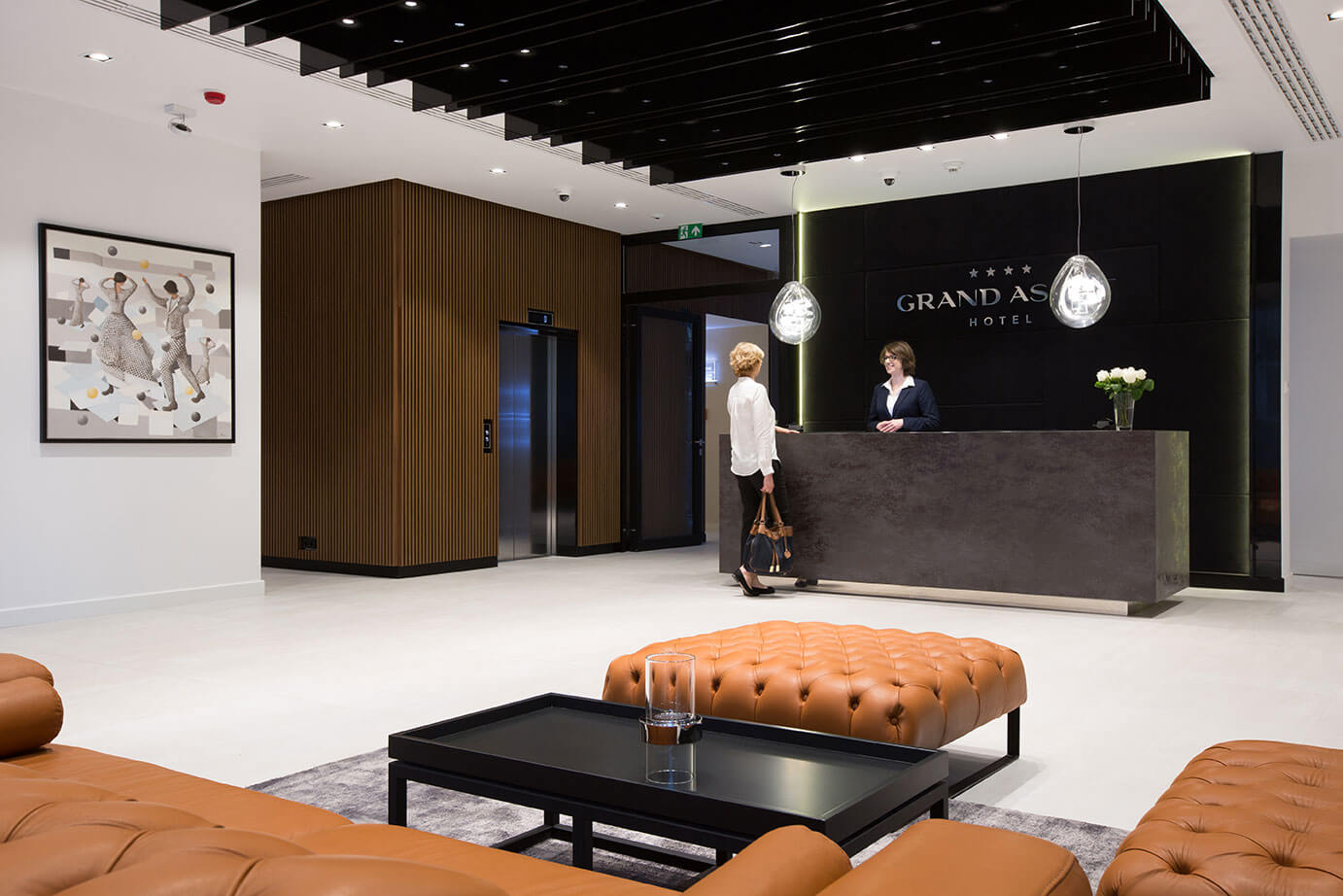 Beautiful room, elegant and clean. If I was to return to Krakow I would definitely stay at this hotel again.
Clean and modern hotel with a great staff. Wonderful breakfast.
Beautiful hotel. Amazing location. The staff was brilliant. I am definitely coming back.
Breakfast was delicious! Plenty of choice, bacon, eggs, beans, continental, cereals, breads, fruits, yogurts.
Modern building, good breakfast, nice staff service, 5 minutes from the Market Square.