With the travel restrictions in place earlier this year, affecting everyone across the world, many of us have not had a chance to plan the holidays let alone go for a long-awaited vacation. But things finally got better, we can now travel to most destinations and the summer is in full swing. So why not revisit your favorite spots in Krakow or explore new ones? If you're up for it, we recommend choosing to relax and spend an enjoyable time in the old town of Krakow where we will safely and warmly welcome you.
Krakow – Where and how to spend time
If you wish to be up close to the most important and interesting attractions as well as events in Krakow, consider staying at a hotel in the city center. Grand Ascot Hotel is the perfect choice with our location being only a short walk to most sightseeing spots. Of all the rooms we have, there is one that our guests love the most – the Premium Double – a spacious, double room with a terrace. It is an ideal space if you are looking to relax in the beautiful weather in the center of Krakow while tucked away from the hustle and noise.
Our guests at Grand Ascot Hotel include, among others, people coming here for business purposes – why not make your work a little more pleasant by going on the terrace, where you can combine business with pleasure this summer? Or after work hours, change your laptop or documents for a relaxing book and refreshing drink on the terrace?
How to start the day in the center of Krakow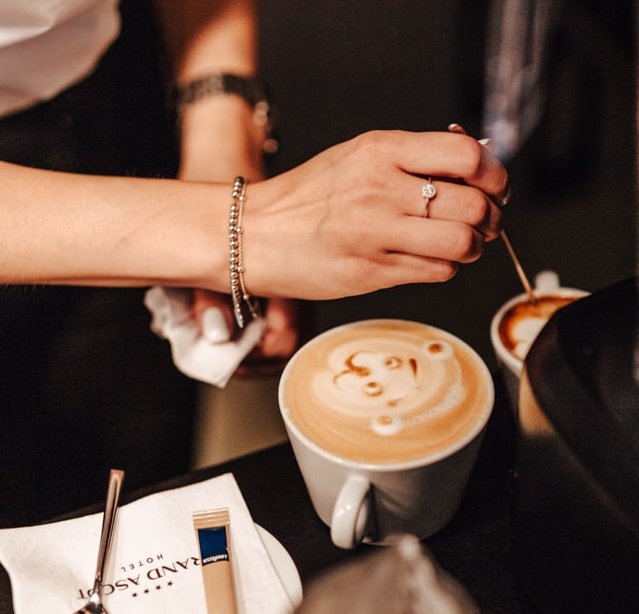 Let us start with the mornings – a delicious breakfast with perfectly selected products of the highest quality, fresh vegetables and fruits, different meal suggestions, all prepared with the greatest care by our Chef. A coffee and its awakening aroma, or a freshly squeezed juice. All this in the center of Krakow while the city is coming to life. A tasty breakfast eaten on the terrace, and in such calm conditions will keep you in a good mood!
Morning birds may manage to get up early to admire the sunrise, while those who prefer to sleep a little longer will certainly have equally magical and pleasant sunsets.
Unforgettable moments in Krakow
In the late afternoon, after a full-day journey around Krakow, you may want to get some rest and relaxation, or when you get hungry, you may order food prepared with extraordinary passion by our Chef at Four Restaurant. A meal on the terrace in the magical surroundings of the Old Town will provide you with unforgettable memories.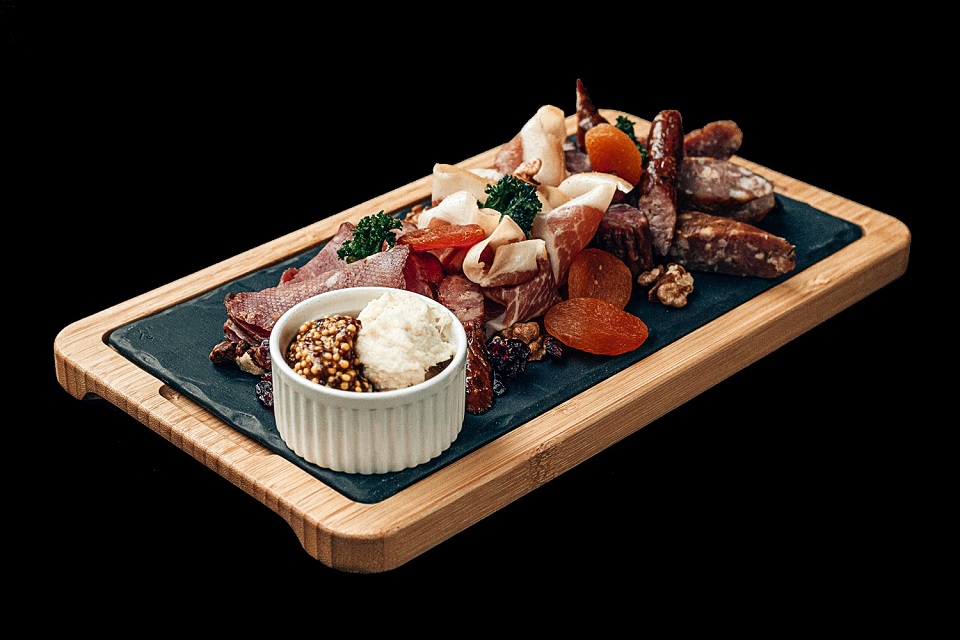 In the evenings in Krakow there is already a different atmosphere than during the day. Most people like to slow down after a busy day. Summer nights are warm and pleasant, so we can relax after hours and from our journeys. After all, Krakow is a city where something is constantly going on and it is worth having your eyes around your head to see the most interesting corners and places to not miss anything!